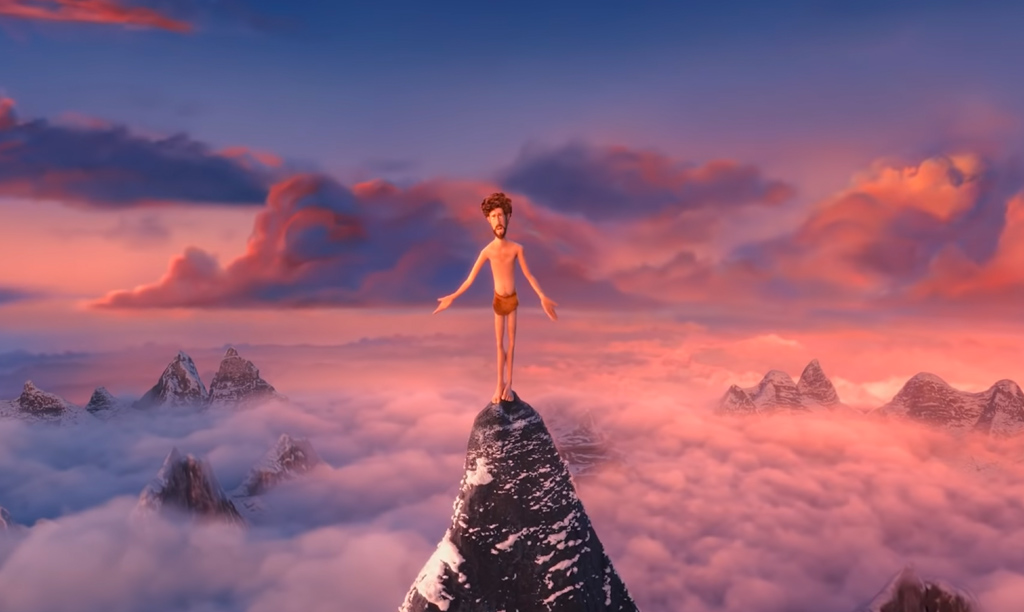 02 May

Verizon, the company behind Lil Dicky's Earth video
Whiplash Team, May 2019
Verizon, the company behind Lil Dicky's Earth video
With almost 67 million views in less than two weeks, the video Earth, by American rapper Lil Dicky has gone viral and is on its way to become a phenomenon similar to We are the World.
Dicky's animation video Earth was created by RYOT, a subsidiary of the media and telephony company Verizon that, without making much noise, is increasingly involving in the sustainability cause, and has committed to becoming "carbon neutral" by 2035.
Many years have passed since we first heard We are the World and also countless the differences between that pre-Internet society and today's, where Millennials and Zs –born and raised along with the Digital Revolution– organize themselves via social networks, demand and protest against governments, and claim companies and organizations to do concrete actions to address the many problems that concern (and occupy) society as a whole. There is also distance between the lyrics, almost cheesy, of Jackson's song, and the politically incorrect verses used by Dicky to mobilize his followers around a topic that has long ceased to be exclusive to NGOs and governments to become everyone's business: the sustainability of human civilization as we know it. In other words, the need to create a more sustainable and friendly society with the only home we know, the Earth.
Dicky, born in 1988, is an American rapper and comedian, a worthy representative of his generation, the Millennials. YouTube and social networks are natural to him and knows how to take advantage of the resources provided by connectivity and collaborative economy. At 23, in 2011, he started working on his debut mixtape. After two years of work, in 2013, he started releasing a weekly song for five months. On April 23, 2013, he released his first video on YouTube, "Ex-Boyfriend", the main single of the mixtape. The video went viral immediately with a million visits in the 24 hours following its release. Dicky, whose real name is David Andrew Burd, went a step further and after posting 32 songs and 15 music videos released a Kickstarter. "Officially I've run out of money… In short, you're financing the second phase of my rap career", said Dicky to launch his crowdfunding campaign with the goal of raising 70,000 dollars to create and produce more songs, music videos and go on tour. The campaign, that began on November 20, 2013, lasted a month and raised 113,000 dollars. Dicky currently has 4.3 million followers on YouTube, 2.1 million followers on Instagram. His involvement with environmental causes is not new and all the revenue obtained with the Earth video will go to the Leonardo DiCaprio Foundation, which since its creation in 1988 has supported more than 200 biodiversity conservation and climate change mitigation projects in 50 countries.
For the video Earth, Dicky has got stellar voices to collaborate, such as Justin Bieber, Ariana Grande, Halsey, Zac Brown, Brendon Urie, Hailee Steinfeld, Wiz Khalifa, Snoop Dogg, Kevin Hart, Adam Levine, Shawn Mendes, Charlie Puth , SIA, Miley Cyrus, Lil Jon, Rita Ora, Miguel, Katy Perry, Lil Yachty, Ed Sheeran, Meghan Trainor, Joel Embiid, Tory Lanez, John Legend, Backstreet Boys, Bad Bunny, Psy and Kris Wu, and the special participation of Leonardo DiCaprio, of course.
With the lyrics and music by David Burd, Benjamin Levin, Magnus August Høiberg, Josh Coleman and Jamil Chammas, the video was created by the animation houses RYOT and 3DAR, and it touches sensitive themes in a lighthearted manner, with a language that could hurt some sensitivities. Made to entertain, it aims especially to new generations, and it was directed by Nigel Tierney (RYOT) and Federico Heller (3DAR), Millenials themselves.
Based in Los Angeles, the animation and virtual reality house RYOT, founded in 2011 by Bryn Mooser, David Darg, Molly DeWolf Swenson and Martha Rogers was acquired in 2016 by Oath Inc. (AOL, Hufftington Post, Yahoo, RYOT, other brands) subsidiary of the Verizon company. Its founders have a long personal involvement with humanitarian, social and environmental causes and under their direction the company has received numerous awards for their documentary films, as well as two consecutive Oscar nominations in the Best Short Documentary category (2016 and 2017), a Peabody Award nomination and an Emmy nomination.
On the other hand, Oath Inc. is Verizon's media company. Verizon, the US telephone giant, obtained 5,160 million dollars (4,586 million euros) of net benefit in the first quarter of 2019. The company, in a statement on its website has committed to being "carbon neutral" by 2035, recently took a credit of one billion dollars through a so-called green bond, pledging to use the money only in projects with a clearly positive environmental impact. The money will help Verizon fulfill its last year's commitment that at least 50% of the energy it uses will come from renewable sources by 2025.
According to Verizon's statement of purpose, the company "fulfills the promise of the digital world by improving the ability of people, businesses and society to do more new, and do more good". In its daily operations, the company has implemented waste management programs, has reduced its use of paper and as stated on its website "in all our operations we continuously seek to identify ways to preserve energy, reduce emissions, reduce water consumption and divert waste from landfills. " It is not a new posture, nor is it too publicized by the corporation. It is, simply, a way of giving life to its purpose in each of the company's actions, complemented by a wide range of Corporate Social Responsibility actions.
The involvement of Verizon in Dicky's video, although tangential as in this case is through RYOT, is an expression of the consistency of the company in assuming its commitment to sustainability and society, not only through the actions of the parent company, but through all its subsidiaries. An example other global companies should take note of.