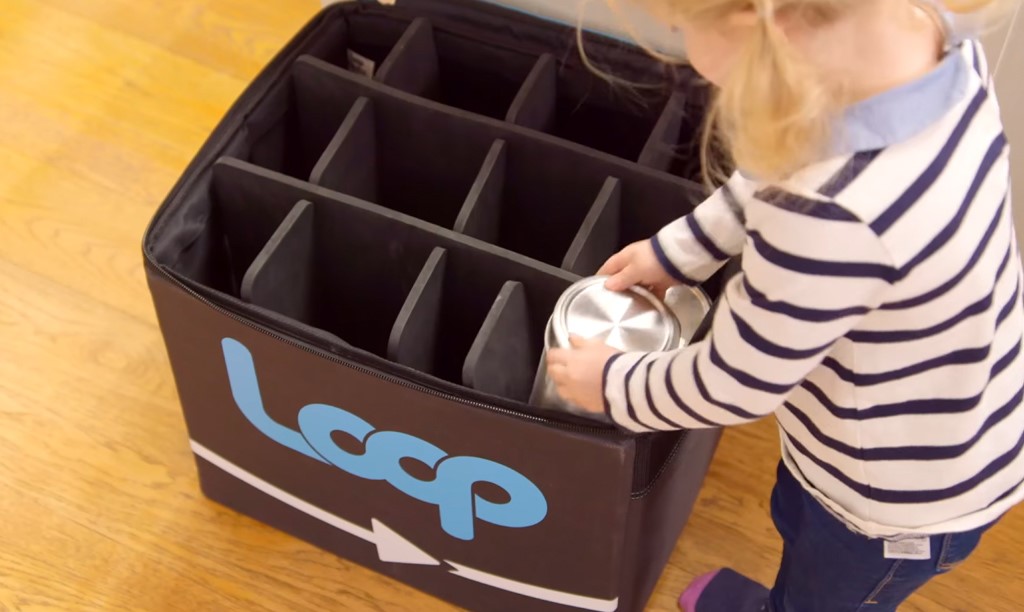 17 Jan

New habits, new opportunities
Whiplash Team, January 17th 2020
New habits, new opportunities
The rise of sustainability and the concepts associated with it, such as circular the economy and zero waste, open a whole world of possibilities for both established brands and future-oriented entrepreneurs.
While sustainability and circular economy are becoming mainstream, new services, business models and businesses are born surrounded by a new collective consciousness, which is planet-friendly and where responsible consumption, recycling and fair-trade gain traction. For example, zero waste stores –without plastic residues– that are multiplying worldwide, offering diverse items, from solid cosmetics, which do not require packaging, to food or clothing.
We could say that, in line with the times, we are recycling a way of life. Although for some it may be a new concept, sustainability is not, by far. Before the boom of the consumer society, after World War II and the beginning of the so-called "Age of Plastic", in the 1950s, being sustainable was not trendy, but part of day to day life. Life without plastic was normal. Our grandmothers, for example, used a basket or a cloth bag to go shopping. In stores, items were wrapped in paper –even the newspaper from the day before– and milk, for example, was sold in glass bottles. Clothes were not to be used and thrown away, and furniture was "for life".
Now, more than half a century later, plastic has flooded the oceans, pollution makes cities unlivable and climate change is a threat to humanity. Sustainability is no longer perceived as a concept linked just to the environment, but also to economic and social issues, and it is understood that to achieve the 2030 Sustainable Development Goals, we must fight collectively from all trenches: political, business, social, personal … In a nutshell, it's about the decisions we make when buying, living and recycling.
In this context, the US company Loop has taken advantage of the opportunity, on the one hand, offering brands a space to reinvent themselves by distributing products in refillable containers available only through Loop, and on the other, giving customers the possibility to keep enjoying the brands they trust without generating plastic waste. Under this concept Loop has signed agreements with hygiene, cosmetic and beauty brands, Gillette, Venus, Colgate, Pantene, Crest, Dove, The Body Shop, as well as food brands, such as Hellmann's, Tropicana or Häagen Dazs, among many others.
How does it work? To start with, there are no monthly membership fees or subscriptions. The customer only pays a small single refundable deposit to borrow the containers. Then, the customer places his/her order online and receives the products in an exclusive Loop delivery bag, called Tote Loop, thus removing waste from single-delivery packages, such as cardboard boxes or bubble wrap. The products will arrive in reusable containers that, once empty, are to be placed in the Tote Loop and collected by appointment. The company is responsible for cleaning and resending the containers when the customer wants to reuse them, although it also offers the option to configure the favourite products to be recharged and sent automatically when the customer returns the empty container. "That way you won't have to worry about adding them to your shopping list," says the website.
In any case, Loop saw a business opportunity and took advantage of it. One of the many provided by the sustainable trend towards which the world is moving. In Buenos Aires, Argentina, three friends Graciela Oblitas, Daniela Nobili and Inés Abbiati –a chemist, an editor and a teacher– created La Quemisterie, an original proposal for air freshening and cleaning products through the refill system. It works like this: you buy a container of, say, soap for washing and when it is finished, you go back to the store and refill it at the refill station, paying only for the content and not for the container. But the purpose of these Argentine entrepreneurs was not only to reduce plastic waste. The sustainability of the whole process was at the core of their business, so the products, of their own elaboration, are developed by Graciela Oblitas, the chemist the team. They are biodegradable and non-polluting, and production is carried out in local factories to reduce the carbon footprint and contribute to job creation.
In Spain, for example, online and offline zero waste products stores, such as Banbu, Earthbeat, Ecotribe Shop and many others, are hot stuff –at ecoblognonoa.com you can consult the directory of zero waste stores in the country. In addition, projects like Alpispa or Bee The Planet that offer sustainable and reusable alternatives to eradicate single-use plastics in the kitchen and on a daily basis, are soaring.
In the case of Alpispa, its eco-wraps are made with natural and organic products, 100% cotton and beeswax. They are flexible and reusable, and the users just moulds them with their hands to wrap what they want and apply warmth to seal. According to their website, following the instructions for use, these wraps can last up to six years and once they have lost the protective layer they can be used as dishcloths or simply put in the compost bucket, since they are biodegradable. Bee The Planet wraps are very similar, since it is a waxed fabric that is shaped with the heat of the hands and is intended to be used as a substitute for film or aluminium foil.
In general, these are products and services designed and developed from a sustainable perspective, where the foundational purpose includes responsibility with the planet and directly connects with the needs and expectations of a new legion of consumers willing to commit and be more responsible in their consumption habits. These are companies born in the heat, never said better, of awareness about climate change, for which being sustainable is not an imposed posture, sewn as a patch, but part of their raison d'être.
There is no doubt that new winds are blowing. New consumption habits bring huge business opportunities to promote a circular economy, which drives a more sustainable society and helps us to keep the planet habitable. A clear purpose, a product or service developed from the needs and expectations of the consumer and responsible logistics, supported by local commerce, seem to be the keys to success today.