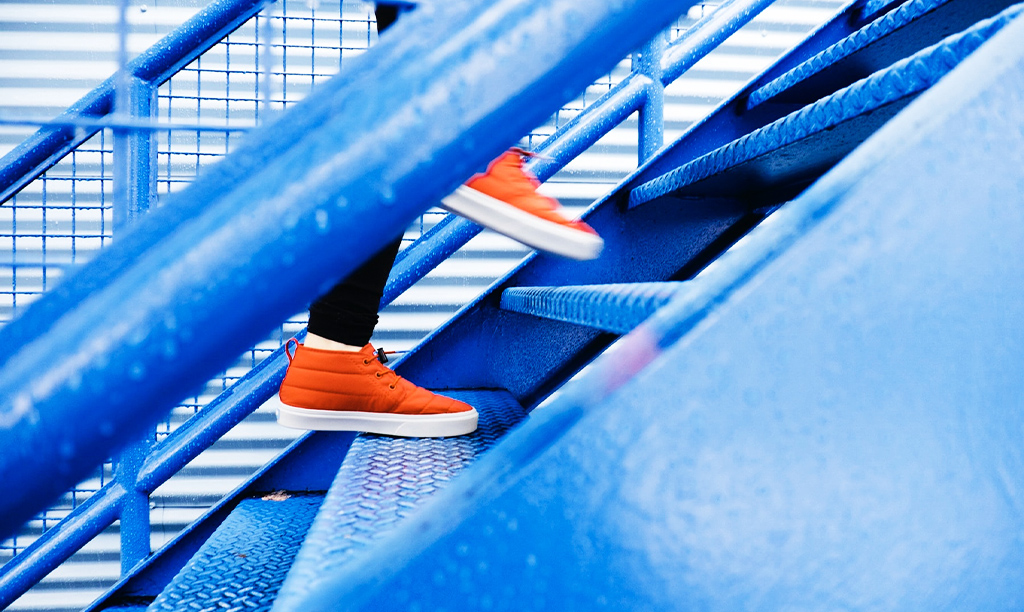 12 Jun

Looking backwards to move forward
Whiplash Team, June 12th, 2020
Looking backwards to move forward
Now that more than half of the population of Spain is in phase 3 of the lockdown-easing, and less than 15 days away from the end of the last extension of the state of alarm that will bring us to the arrival of the so called "the new normality", the organizations and their brands need to define their new space and their new role in a different tomorrow, to start building a more humane and caring society and planet. At the beginning of April we published this article by Christopher Smith –initially published by La Neurona on March 26, 2020–, and the ideas led us to consider the need to consult experts in various fields on what transformations should be undertaken by the business world to, instead of going back to what was not working, take advantage of the opportunity provoked by the crisis and build a better world. That was the origin of the series "Positive change for the day after". Today, when we are about to face that "day after", it seems relevant to retrace our steps and resume our proposals on how brands –each according to their possibilities– should contribute now. That is why we publish this article again hoping you will enjoy it.
---
Christopher Smith, CEO and founder of BrandSmith
A new beginning
Throughout history, humanity has faced numerous local, regional and global crisis that have put social, moral, economic and political structures to test. In the barely 20 years of this century, 9/11, 3/11 bomb attack in Madrid, the economic crisis arising from Leman Brothers bankruptcy and the migratory crisis have generated scenarios of shock and uncertainty which have brought consequences on the way we travel, vote, shop and understand globalization.
The COVID-19 pandemic will equally have consequences on our behaviour, our values and economic and socio-political structures. But its importance will be different since this crisis has characteristics that confer it to a special category, giving way to extraordinary reactions and changes. [I]
The scope of this crisis is truly global. Although the expansive wave of the four crisis noted above were ample, the facts occurred in a limited geographic context: USA, Madrid, Wall Street and the Mediterranean, respectively. The coronavirus COVID-19, on the other hand, is affecting, at this moment, 196 countries and a cruiser. Although infections are concentrated in the Northern hemisphere, we can suppose that in the next weeks, with the drop in temperatures, its virulence will rise in the Southern hemisphere.
The depth of the crisis is enormous. It alters all facets of our daily life and the normal functioning of towns, cities, regions, countries, and continents. It attacks all layers of society, from the most disadvantaged to celebrities and politicians, to companies and institutions, to sports and culture, and causes impact at all levels: on health, of course, but also on the economy, politics, and social coexistence.
Its unpredictability is unique. It is a pandemic that came out from nowhere. It's true, all crisis are sudden, but when observing history, we can see that, in reality, they are mostly traumatic bursts of latent bubbles that gave some sort of warning. Not in this case. No one, absolutely no one, had a contingency plan.
The speed of the virus spread combined with its future evolution makes it a fearsome enemy. With institutions overcome by the vertigo of new outbreaks that arise and which grow day after day, contagions worldwide are doubling in less than a week. In a few days we will exceed a million people infected. Assuming that it will take a year to have an effective and properly tested vaccine, and taking into account, that the current average mortality rate is close to 5%, it is logical to assume that deaths will be counted, at least, by hundreds of thousands, as much as we are able to contain the spread and find drugs to mitigate its effects.
It is not surprising that more often than not, militarized language is used and that there is talk about the need of putting ourselves in war economy mode. [II] In view of its characteristics, the COVID-19 crisis is the major challenge faced by humanity since World War II. Furthermore, taking into consideration that only 23 countries took active part in that warfare, we can affirm that this battle has a much greater scope.
In this scenario, what role can and must brands play? To analyse this question, it is convenient to leave behind the conventional brands categorizations given that the situation is completely abnormal. I propose to classify brands into three categories best suited to a war economy.
The trench
This is our first line of combat, occupied by institutional brands and professional groups, and where we find healthcare personnel in a prominent position. It should not be forgotten that the creation of the guilds marked a milestone in the evolution of branding, so there is nothing extraordinary about giving brand status to a group. What is undeniable is that the admiration and gratitude towards this group, which people demonstrate every day at eight o'clock in the afternoon, shows an affinity and emotional connection that any brand would like for itself.

With less fervour, but with the same respect, we have to talk about a multitude of institutional brands that is formed by the security forces and bodies such as the Civil Guard, the National Police, the Mossos and the Ertzaintza; certain units of the armed forces such as the Military Emergency Unit, the Legionaries and the Royal Guard, and the Research Centres and Universities that work against the clock in search of drugs and vaccines. Faced with the drama of the situation, these brands and groups arouse admiration and evoke a sense of security that will increase their reputational capital over the upcoming days.

In this category we must also include the Government and Public Administrations, the European Union, the WHO, the UN and a long etcetera, although a positive affinity is not established in all cases. This is due to some doubts about the correctness of some of the decisions taken in the management of the crisis, increasing the climate of mistrust towards political power, in the hot seat over the years having broken the social contract. [III]
The machinery
More than ever we can see that the private sector plays an essential role in this global crisis. For healthcare professionals to be able to do their work, they need masks, gowns and respirators, and industrial companies of all kinds have adapted their structures to produce sanitary materials, each to the best of their ability.

Inditex has put all its immense production and logistics machinery at the service of Spanish healthcare. The Santander Group has donated four million euros to the Community of Madrid to enable 2,000 beds. [IV] The perfume and cosmetics sector has turned to the manufacture of hydroalcoholic gels. [V] The large companies of the Ibex 35 will unite to create a common fund of 150 million euros to buy medical equipment. [VI] And not only the big brands are collaborating. PVP Soluciones textiles, a company with only 16 employees in Lantejuela, Seville, is dealing out half a thousand face masks daily that they altruistically deliver to hospitals, [VII] meanwhile fashion designer Fely Campo has also set up her workshop to design and manufacture face masks for health centres.[VIII]

The brands that belong to this category are the ones that will emerge stronger from this crisis, with a high level of self-esteem and reinforced in their reputation by certifying their commitment to serve the community. In the aforementioned article by Paul Polman, former CEO of Unilever at the World Economic Forum: "Responsible capitalism (…) is facing its greatest challenge to date. (…) In recent years we have seen that employees and consumers reward those companies that use their power to do good". A better opportunity than this to demonstrate it is hardly going to arise.

These ideas, initiatives and actions are also in line with the corporate purpose statement released from the Business Roundtable in August last year. This statement, which is periodically updated since 1978 and which until now has been focused mainly on creating shareholder value, breaks with the past by "affirming the essential role that companies can play in improving our society when CEOs they are truly committed to serving the needs of all their stakeholders." [IX]

Although there will always be voices against philanthropic gestures, like those that Amancio Ortega has been doing for years, altruism does not go unnoticed. Of course, these brands will do well to avoid the temptation of boasting that would simply give wings to discordant speakers, insinuating that the decisions camouflage merely commercial intentions. It is recommended that they heed the warning of the philosopher Lao Tzu: "The boast of wealth and virtue will bring your decline."
The rear-guard
In this third and final category we include brands that, while not essential for combat, prevent social collapse and help people overcome the difficulties inherent in confinement. We have never appreciated so much the effort of anonymous and humble supermarket clerks, pharmacists, newspaper sellers, tobacconists, truckers, stockists or delivery men who intensify their work despite their exposure to contagion. We have never thought that each of them could be so essential, given our level of comfort and well-being. Finding ourselves face down at the base of Maslow's pyramid will make us reflect on a few things in the months to come. When we go shopping in the future, we will look at them with a little more respect, grateful for the efforts made by all the brands throughout the chain.

Confinement has resituated the concepts of freedom and well-being, and an empathy spreads throughout society that we would do well not to squander. We can find initiatives carried out by brands from all sectors to help families and mitigate stress, from free data from telecommunication companies, free extensions to leisure offers and online culture, educational support on television and from editorials to facilitate distance learning, initiatives to help our seniors shop, free Thermomix recipes, virtual soccer championships to raise funds, or free training courses. We are also witnessing a wave of private initiatives aimed at making job and business loss more bearable, such as suppression of commissions, restaurant aid packages, and rental moratoriums on behalf of owners. All the brands that support society have before them the opportunity, just like those in the previous category, to accumulate "goodwill", which will undoubtedly be remembered and appreciated.

Many other brands will not be able to help in such a direct way. Some of them will even have bigger concerns –absolutely legitimate– since they will see their very existence endangered. But all brands can do their bit. It is time to rethink urgently on the relationship with the public since, in such gloomy times, the messages of optimism, of hope, of supporting or giving visibility to a positive initiative, of sponsoring an idea, is comforting. Social networks are a hotbed and an excellent channel to offer content that provokes a smile among so much desolation. Any brand that has a well-implemented digital strategy can use it to share content that makes the situation more bearable. This will put the brand in a better position to face the "day after."
Because it is necessary to place ourselves on that day after, on the day that the confinement ends, in the time when after a few weeks of readjustment, society gradually recovers its pulse. It is difficult to think about it right now, immersed in a scenario of extreme uncertainty, in which we do not know if our companies and brands will succeed, if there will be a rebound in the form of J, U, V or any other letter of the alphabet. The scenario is so unstable that in what it took me to write this article, the Olympic Games have been postponed, the confinement of 1,300 million people has been decreed in India and one person has died from coronavirus every three minutes in Spain and every two in Italy.
But the truth is that tomorrow we will find a world with a different system of values ​​and priorities. New business models will emerge, we will be immersed in a de-globalization scenario with an appreciation of the local and national and, without a doubt, we will spend some time in recession. Teleworking will probably spread. Old challenges such as climate change and migratory movements will be observed with a different sensitivity. The society that will emerge from this crisis will have new norms, will face inconceivable difficulties and we will live a very different day to day than the one we knew before the coronavirus.
For all brands, it is necessary to anticipate and contribute to making tomorrow better than yesterday and achievable sooner rather than later. You cannot wait to get out of the crisis to make decisions, because we cannot afford that latency period. We must begin now to build this new society, detaching ourselves from what is left over while internalizing and activating the lessons of solidarity and empathy that this vital experience is showing us. Brands must communicate and approach society with another focus.
Let's not fool ourselves. This crisis closes the period of prosperity arising from the Second World War, characterized by consumption and in which brands played a fundamental role. Tomorrow everything will be re-evaluated. We will rethink what has value and even what, exactly, the word value means. And the brands that will come out ahead will be those that have contributed directly or indirectly to overcome the crisis and that generate a positive change in society.
Good luck and encouragement to all.
­­­­­­­­­­­­­­________________________________________________________
[I] Source: www.worldometers.info
[II] Interview with Jacques Attali, El Confidencial, March 20th, 2020
[III] Article by Paul Polman in World Economic Forum "How responsible businesses can step forward to fight coronavirus", March 20th, 2020
[IV] "Santander se compromete a no hacer ERTE durante el brote del coronavirus", El Confidencial, March 23rd, 2020
[V] "Destilerías y 'perfumerías' se unen a la guerra contra el coronavirus" El Mundo, March 17th, 2020
[VI] Telefónica, Inditex, Iberdrola, BBVA y Santander crean un fondo común de 150 millones de euros para comprar material sanitario que ayude a paliar la crisis del coronavirus", Business Insider, March 24th, 2020
[VII] "Grandes y Pymes: las empresas se ponen al frente en la lucha contra el Covid-19", El Confidencial, March 22nd, 2020
[VIII] Fely Campo diseña contra el coronavirus, El Norte de Castilla, March 20th, 2020
[IX] "Business Roundtable Redefines the Purpose of a Corporation to Promote 'An Economy That Serves All Americans'", Business Roundtable, August 19th, 2019